Thursday, December 08, 2022
Senior, seasoned and smart: Meet the GEMBA 2022 Class
The latest cohort to join the CEIBS Global EMBA (GEMBA) programme formally started their learning journey in late November with their opening module at our Shanghai campus!
As with previous years, the GEMBA 2022 class is drawn from a highly diverse mix of backgrounds. From biotech to banking, from digital technology to manufacturing, from mining to medical devices, the executives of this class bring with them a wealth of unique perspectives and hard-won industry experience.
Read on for an introduction to some of our newest CEIBS Global EMBAs!
Class profile
While business schools across China have experienced a challenging year due to the impact of COVID, the CEIBS Global EMBA programme has still managed to bring together a highly diverse class of seasoned executives drawn from a broad range of countries and regions, industries and job functions.
Our newest class has the highest seniority and most extensive professional experience in the Global EMBA programme's history. Individually, they are highly accomplished executives, but together they hold a wealth of academic, professional and managerial experience greater than the sum of their parts.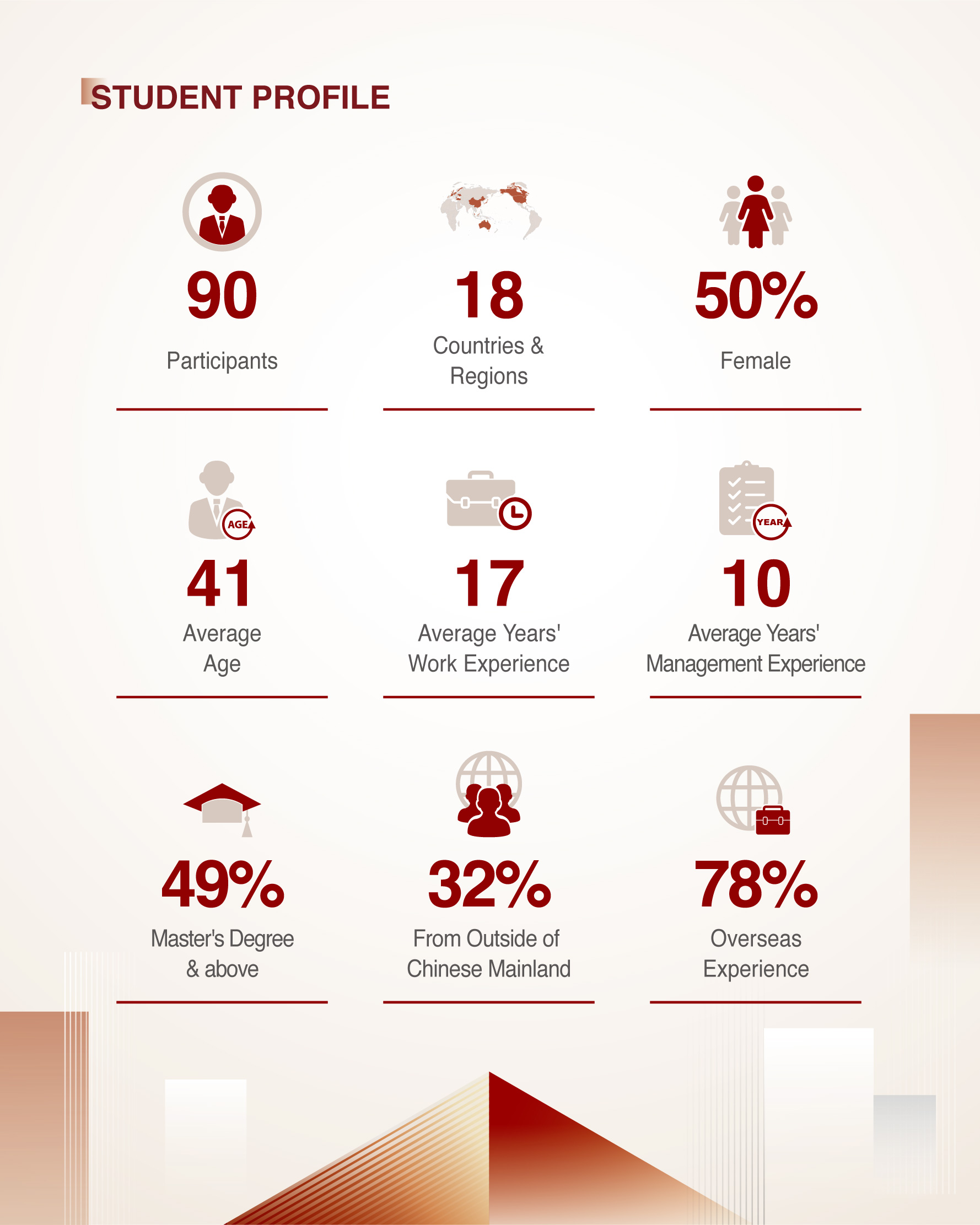 Meet GEMBA 2022
A wealth of Chinese companies are searching for the best ways to export their products and services to international markets, and many look to Google for help support their overseas ventures and branches. As head of customer onboarding at the global search giant, Portia Chang ensures that Google fully understands the needs, circumstances and both short and long-term business objectives of their new clients. With her extensive background working in different countries – including the UK, Sweden, Hungary, The Netherlands and Australia – Portia is used to learning from a multinational, multi-industry class.
Portia Chang
Head of Customer Onboarding
Google China
"Genuine curiosity about the state of the world led me to choose the CEIBS Global EMBA programme. We're living in uncertain times, and I want to be able to connect the dots so I can better understand and help our clients. I don't advise them on day-to-day activities; I provide them a high-level overview and insights into what is happening in the world right now and help them navigate through the ambiguity. I'm also a big believer in the 'you don't know what you don't know' mentality; I want to find out what I don't know, and address any gaps in a more systematic way. I'm coming to GEMBA with an open mind and I can't wait to see what my classmates and professors will teach me."
A Ukrainian national, Iryna Huryn is responsible for the import operations for a major Ukrainian supermarket chain sourcing products mainly from China. Based in Yiwu, known as the 'world's capital of small commodities', Iryna deals with the sourcing and logistical handling of thousands of SKUs every day, a task made even more demanding by the continuing conflict in her homeland. At the same time, she is an entrepreneur and investor in a small baking supplies manufacturing business. Keen to get to grips with both the business fundamentals and self-discovery elements of the programme, Iryna is preparing herself to lead her company into a new phase of operations.
Iryna Huryn
GM for International Operations
Avrora Multimarket
"We're growing very fast; eight years ago we had 40 supermarkets within the group, now we have 800 operational outlets. If you're part of a fast-growing business, you have to grow even faster. We're getting ready for our IPO and I want to ensure I'm as prepared for that as possible in terms of my business leadership and my day-to-day capabilities in such a fast-faced industry. I'm looking forward to sharing my experiences with my peers and being challenged by them, as I believe that there's always more to discover about yourself – the more you dig, the more you find!"
Chris Lang graduated with a bachelor's degree in electrical engineering back in 2002, and after working for 20 years he is thrilled to join the GEMBA class of 2022. He didn't go into the engineering field, but he enjoys taking difficult challenges and becomes a highly pragmatic, hands-on problem solver. Over the years, he maintained an ambition to attend business school to advance his personal development and career path. Chris has experienced a few major M&As with his current company and is leading a new team heading in a new direction. Chris is eager for the challenge of the GEMBA programme and looking forward to being an active participant to learn and share the experience.
Christopher Lang
VP, China GM
XPERI Corp
"There is never a dull moment at work, there are always new challenges and new learnings. Change is the only constant in life, so I embrace changes and keep an open mind to all things. I want to better prepare myself when facing the uncertainties and always want to be part of a great institution that can stimulate new perspectives and broaden my horizons. With a classroom with diversified backgrounds and professions, I am prepared to share my own experience and start another adventurous journey together."
From doctor to clinical researcher to chief medical officer of a dynamic biotech company working on new anti-cancer drugs, Johannes Nippgen has had a varied and interesting career to date. Today he leads the development team at IONOVA Life Science - an expanding pre-IPO biotech firm with 200 staff - working on the clinical research side. Due to his scientific background, Johannes is eager to gain a firmer grounding of business fundamentals while also keeping an eye out for opportunities to learn from the innovations of other industries.
Johannes Nippgen
Chief Medical Officer
IONOVA Life Science
"I've spent the first half of my professional life in the scientific field, but my increasing responsibilities have more to do with securing funding and discussing the commercial elements that impact the science we do. There are a lot of 'scientist CEOs' and C-suite executives in positions like mine, lacking the business background, vocabulary, etc., as with many of the people in the same boardroom. I joined Global EMBA programme to take the next step in my lifelong learning, and make sure I have everything I need to properly express my understanding of any situation in either the lab or the boardroom. It's going to be great to learn from people of different industries, different cultures. In biotech, you can make a real difference by being innovative, and being innovative often means looking beyond what's right in front of you."
Working under the umbrella of Fosun, one of the largest conglomerates in China, Hainan Mining is mainly engaged in nature resource exploration, development and production of iron ore, crude oil and natural gas and commodity trading with assets located in Australia, Malaysia and China. For David Teng, now is the right time to learn from others working outside of his industry, to better assess the risks, opportunities and strategies relevant to his company's immediate and long-term future.
David Teng
Co-president, Hainan Mining
Chairman, ROC oil
"I knew I was looking for a programme that could give me a systematic, comprehensive understanding of management and business fundamentals, but I also wanted to be in the classroom with a very diverse group of people. Our teams are multinational, I'm involved in a lot of outbound M&A activity, so it's important to get a broader perspective of what is going on in global business. A global mindset is essential for China's future, so it's essential for me. Equally, I want to explore the difference between managing people and actively leading them, and how to do both of these things better."
AK Medical Holdings is the leading company in China for the production of artificial joints (medical devices) and #1 in China for artificial joint implants. Famous for its 3D-printing technology, AK makes both standardised and custom joints on a vast scale, and is expanding quickly into the wider Asian, European and South American markets. It is a demanding time for VP Shelly Zhao, as the rapid changes of her industry necessitate a flexible mindset and firm grasp of how the most influential trends are likely to develop. Accordingly, she's looking to prepare herself for the future, by finding out what her peers in other industries are thinking, and how they are planning ahead.
Shelly Zhao
Board Director
VP of AK Medical Holdings
"I learned the theory of business management at university but at the time I didn't fully understand how it should be best applied to the real world. It makes sense after years of industry experience, but things are changing fast. I need a deeper understanding of what is really happening right now, and the best way to do that is to be around brilliant people who can tell me what I need to know!"
As the head of a Chinese technology company headquartered in Turkey, Onur Yavuz used to be a part of an innovation office in China to achieve cooperation in cross-borders which is designed as a bridge between Asia and Europe. This made CEIBS a natural choice for Onur, especially after receiving glowing recommendations from several of his countrymen who are GEMBA alumni. ATP China leads the technology of Burger King China, from POS devices and menu displays to in-store advertising and customer service, both the hardware and software needed by frontline and back office staff to carry out their daily operations. This multifaceted role requires a deft touch combined with determined decision-making. To make better decisions, to better lead a growing multinational team, Onur is looking forward to seeing how his peers in other industries manage both their common and unique challenges.
 
Onur Yavuz
CEO
ATP China
"I really feel like I'm going back to school, and it's so exciting! I've not been in a formal learning setting since 2008, so for much of my career I feel I've been learning on the fly. This is good for mental agility purposes, but I don't want to constantly reinvent the wheel; I want to learn from the best minds in business and academia, and take those lessons back with me. I've already experienced this in several 'tryout' courses at CEIBS and every time I loved the setting and learning atmosphere. I got the right feeling about the people; the professors and peers have so many unique perspectives to share. I know I can learn, share and contribute in class, and subsequently get out as much I plan to put in."
Wendy Zhu enjoys working at Credit Agricole China. She loves the challenge of the often complex and unpredictable waters of global finance, and is looking forward to seeing how her classmates are responding to similar challenges in their own industries. She is particularly excited at the thought of putting her leadership skills and capabilities to the test. More broadly, she aims to expand her academic credentials while solidifying her more formal understanding of different sectors.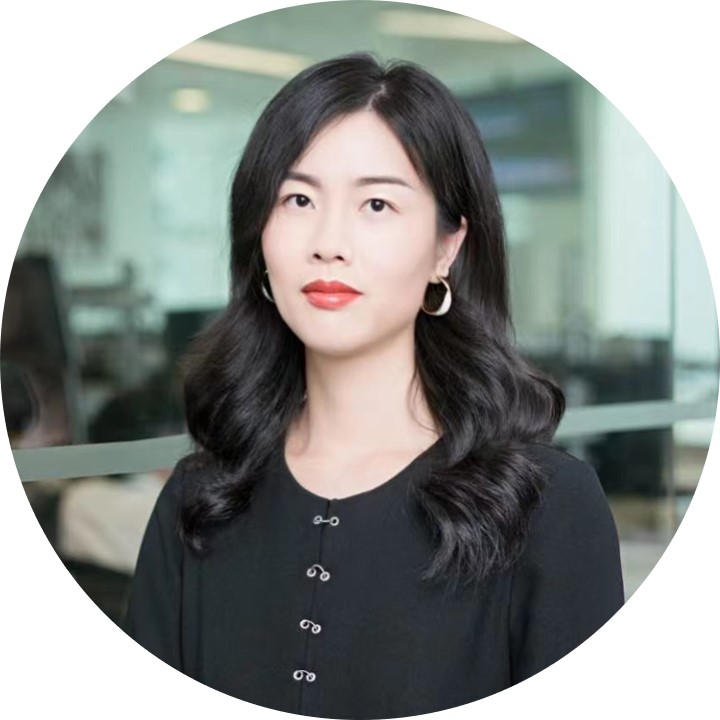 Wendy Zhu
Head of Global Markets
Credit Agricole China
"We live busy, often hectic lives, and it's hard to look up from what you're doing. I came to GEMBA to get a better sense of myself and what I can achieve next. Studying is something that inspires me, especially if I'm doing it alongside like-minded peers who have the same drive to learn and improve. I specifically chose the Global EMBA programme at CEIBS because I had read about the diversity of its classes. I'm happy that there's near-parity on gender representation, because we need top female leaders in every sector. I want to be inspired to reach as high as I can go, and that's the example I want to set for my daughter."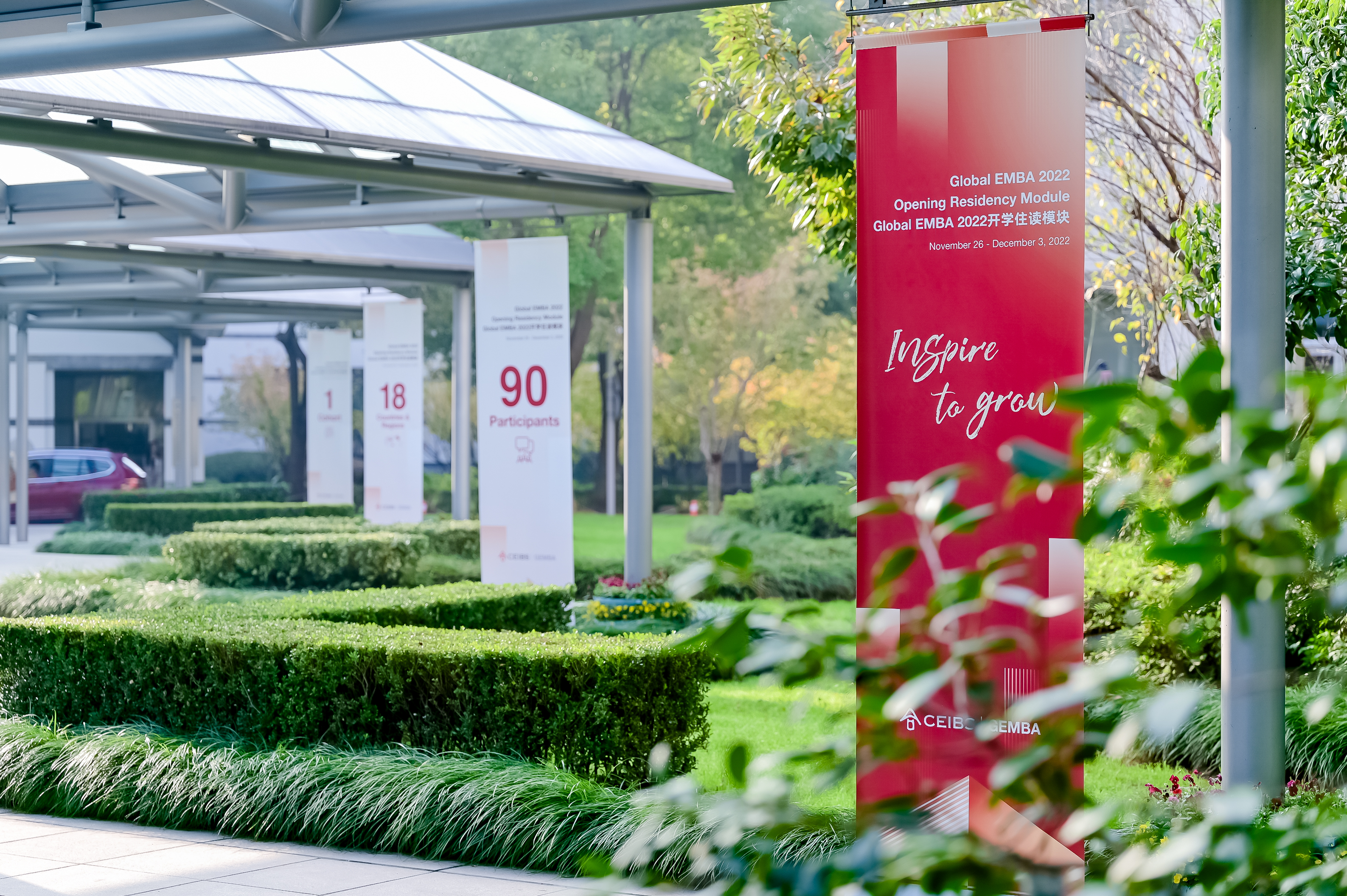 Congratulations and a big welcome to the Global EMBA class of 2022!
Writer:Tom Murray  Editor:Effy He and Michael Thede