Wednesday, November 23, 2022
Executive Forum: Making ESG a Strategic Priority
Join us on November 23, 2022, for this special CEIBS Executive Forum with Jan Craps, CEO and Co-Chair of Budweiser Brewing Company APAC & President of APAC Zone at Anheuser-Busch InBev, on Making ESG a Strategic Priority.
Earlier this year, Budweiser APAC received an upgraded 'AA' ESG Rating from Morgan Stanley Capital International (MSCI), just six months after receiving an 'A' in late-2021 (its fourth advancement in four years).
According to the rating report, Budweiser APAC is an ESG leader among 51 companies in the beverage industry. It further praised Budweiser APAC's commitment to incorporating environmental and social responsibilities into its broader strategies and operations.
MSCI also acknowledged Budweiser APAC's efforts to achieve its 2025 Sustainability Goals in climate action, water stewardship, circular packaging and smart agriculture by linking executive pay with sustainability performance and responsible product and marketing initiatives, as well as its 2040 goal of achieving net-zero across the value chain.
During this event, CEIBS Associate Dean (Global EMBA) and Professor of Economics Bala Ramasamy will host a fireside chat with Mr. Craps about Budweiser APAC's motivation for taking action and the ideas driving their ESG agenda.
About the speakers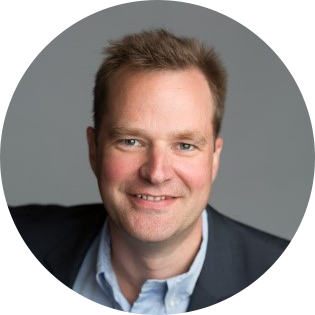 Mr. Jan Craps
CEO and Co-Chair of Budweiser Brewing Company APAC & President of APAC Zone at Anheuser-Busch InBev
Born in 1977, Mr. Craps is a Belgian citizen. He earned a degree in Business Engineering from KU Brussels and a Master's in Business Engineering from KU Leuven, Belgium. He has also completed post-graduate programmes in Marketing and Strategy at INSEAD, Kellogg School of Management and Wharton Business School. Mr. Craps worked as an associate consultant with McKinsey & Company before joining AB InBev in 2002. He has acquired a range of international experience serving in numerous senior and executive marketing, sales, and logistics positions.
In 2011, Mr. Craps relocated to Canada, where he was appointed Head of Sales for Canada, followed by an appointment as President & CEO of Labatt Breweries of Canada in 2014. He then relocated to Melbourne, Australia, where he led the successful integration of AB InBev and SAB Miller in Australia, India and Southeast Asia.
Mr. Craps is a member of AB InBev's Senior Leadership Team. He is presently CEO and Co-Chair of Budweiser Brewing Company APAC, which covers the company's operations in Greater China, East Asia, South Asia, South East Asia, and New Zealand, overseeing more than 25,000 employees.
Mr. Craps received the Shanghai Silver Magnolia Award from the Shanghai Municipal Government in 2021. First launched in 1989, this award is given to foreign citizens who have contributed to the city's economic and social development.
Dr. Bala Ramasamy
Professor of Economics, Associate Dean, and Director of the GEMBA Programme, CEIBS
Dr. Bala Ramasamy is a Professor of Economics, Associate Dean and Director of the GEMBA Program at CEIBS. He joined CEIBS in 2006. He was the Associate Dean responsible for Accreditation and Learning Assurance between 2018 and 2020. Before joining CEIBS, Dr. Ramasamy was a Professor of International Economics and Business and acting Director of Nottingham University Business School at the University of Nottingham in Malaysia. In the 1980s and 1990s, Dr. Ramasamy was a faculty member at Massey University in New Zealand and the University of Macau. He has wide experience teaching students of different backgrounds and cultures in mainland China, Macau, Malaysia, Singapore, New Zealand, Ghana, Nigeria, Kenya and the UK.
Dr. Ramasamy received his Ph.D. from the University of Leicester, UK and his Master of Social Sciences from the University of Macau.
Dr. Ramasamy's research interest focuses on Asian economies, Foreign Direct Investment, Corporate Social Responsibility and International Business Strategy. Since 2014, he has been listed amongst the most Highly-Cited Chinese Researchers by academic publishing giant Elsevier. His research has been published in Journal of Business Ethics, World Economy, Journal of World Business, Journal of World Investment and Trade, Journal of Business Research and Tourism Analysis, amongst others. His views are regularly sought out by the media. He has been interviewed by CCTV, Bloomberg, AP, Al Jazeera, Channel News Asia and more. His comments have also appeared in the Wall Street Journal, China Daily, South China Morning Post and other newspapers around the world.
Outside academia, Dr. Ramasamy runs leadership and moral empowerment programmes for young teenagers in China and Malaysia.
We look forward to seeing you at this much-anticipated event.
Date: November 23, 2022
Time: 18:30-21:00
Language: English
Venue: Offline and online (livestreamed via Zoom)
Note: Limited offline seating is open for CEIBS alumni, and current students. Please select 'offline participation' in the registration link below.
Agenda:
18:30-18:35   Opening address & introduction by CEIBS Vice President & Dean Ding Yuan
18:35-19:15   A fireside chat with CEIBS Professor Bala Ramasamy and Mr. Jan Craps, CEO and Co-Chair of Budweiser Brewing Company APAC & President of APAC Zone at Anheuser-Busch InBev
19:15-19:30   Q&A
19:30-19:40   Global MBA Programme (GMBA) introduction
19:40-20:00   GMBA experience sharing
20:00-21:00   Beer chat
Contact: Please RSVP via the link below or contact Ms. Christina MOU at mchristina@ceibs.edu or +86-21-2890-5161.